---
June 2019 update
: There is an enhanced version of the API available at
https://api.parkmycloud.com/
in the API Blueprint format (very similar to the Swagger format used previously). We are still working on the documentation for this new API server, and when it is ready the current
https://prod-api.parkmycloud.com/
server will be migrated to this new version.
The new API server supports a number of new services, including self-service API Token generation. To use this new feature, navigate in the ParkMyCloud Console at
Users > [User name] > Access Settings
, and click the
Enable API Access
checkbox. Since API Access is now an attribute of a User, you can create dedicated API logins with access limited by role and team assignment, and keep better track of API access using the
Reports > Audit Log
function. The self-service API tokens will use the
Auth API V2
.
The new API server is backward-compatible to the older API access methods, though some of them are marked as deprecated. Existing API Tokens issued by ParkMyCloud will continue to work, though we would like you migrate to the new authentication method at your earliest convenience.

Note that API Access is not available at the Free subscription tier – please upgrade to enjoy this enhanced functionality!

---
The following documentation references the previous generation API Service.
ParkMyCloud has a public API which is for use by authorized customers or trial users.

Contact Support to get an API Token for your organization.

When you first login to the API documentation site, you will simply see this:


Clicking on Show/Hide will expand the site, revealing the various API calls you can make.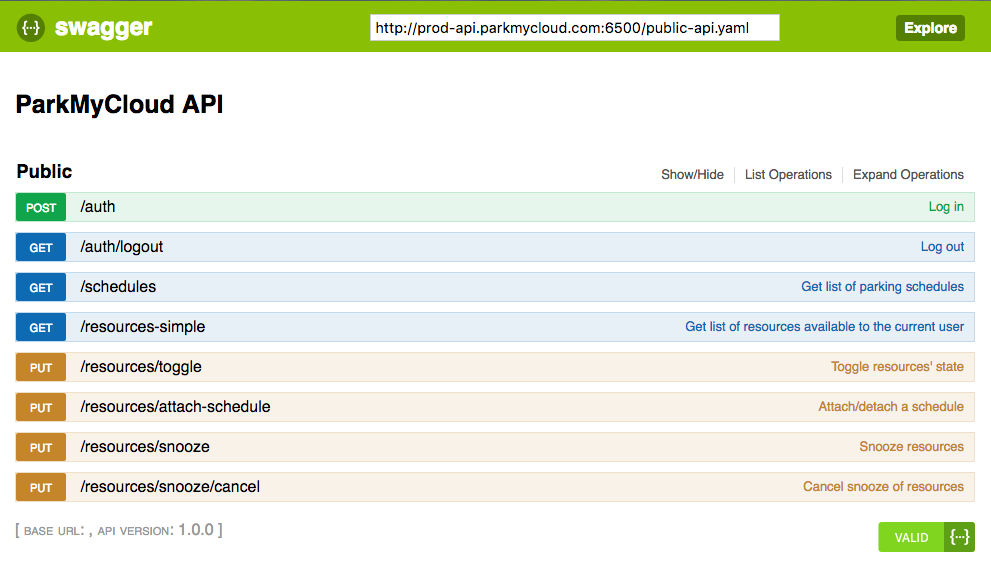 To start the process, open up the AUTH section of the API and enter your username, password and API token, then click on "Try it out!"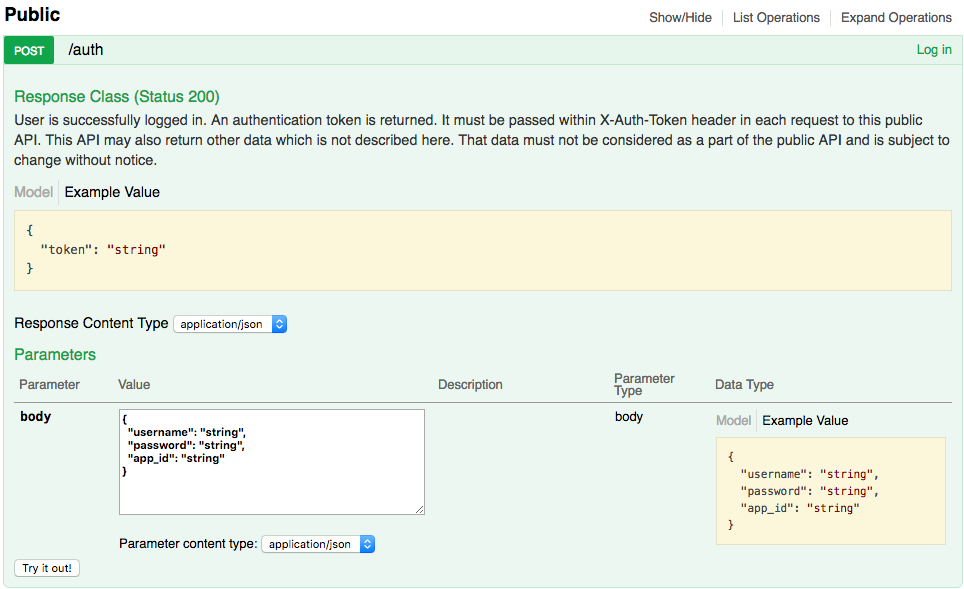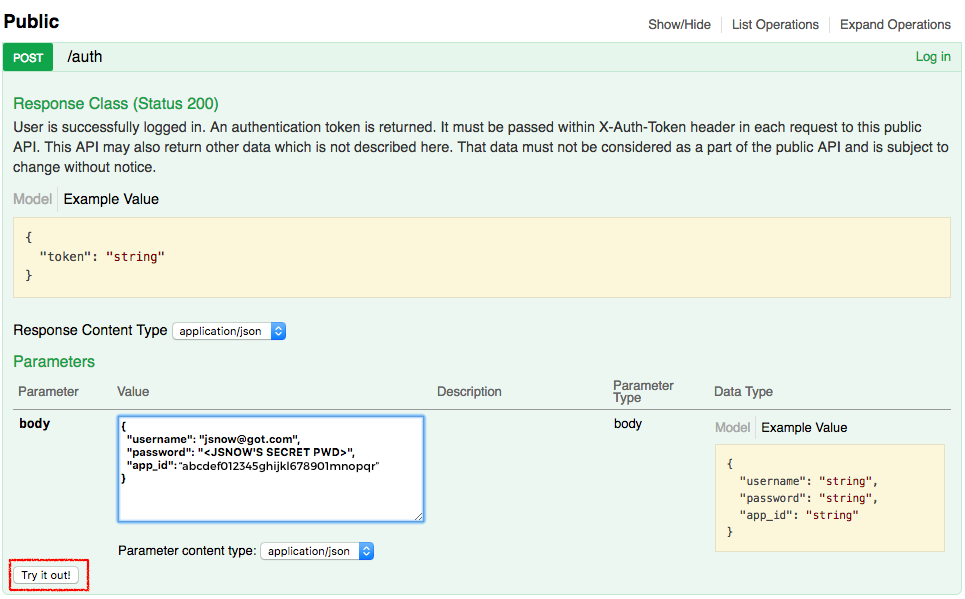 This will authorize you (or log you in) to the system. You will see the response to the API call below: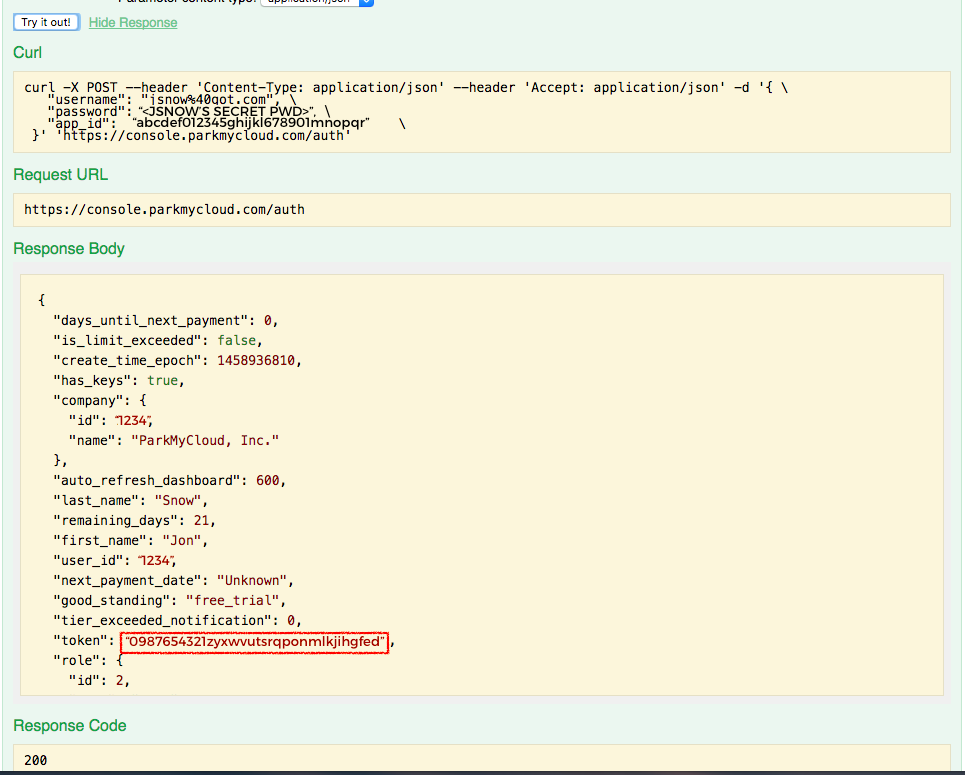 There is a lot of stuff here:

You will see an example CURL command you can use to test the API

You will see the request URL you will used for this specific API call when you write your scripts

You will see the session token that you will use in subsequent calls.

If you copy this session token, you will be able to paste in the other sections of the site to try those as well and understand what the response will be.

Armed with that information you will be able to proceed in writing your scripts.